Bushnell Park Foundation seeks a Volunteer Coordinator to manage volunteer events.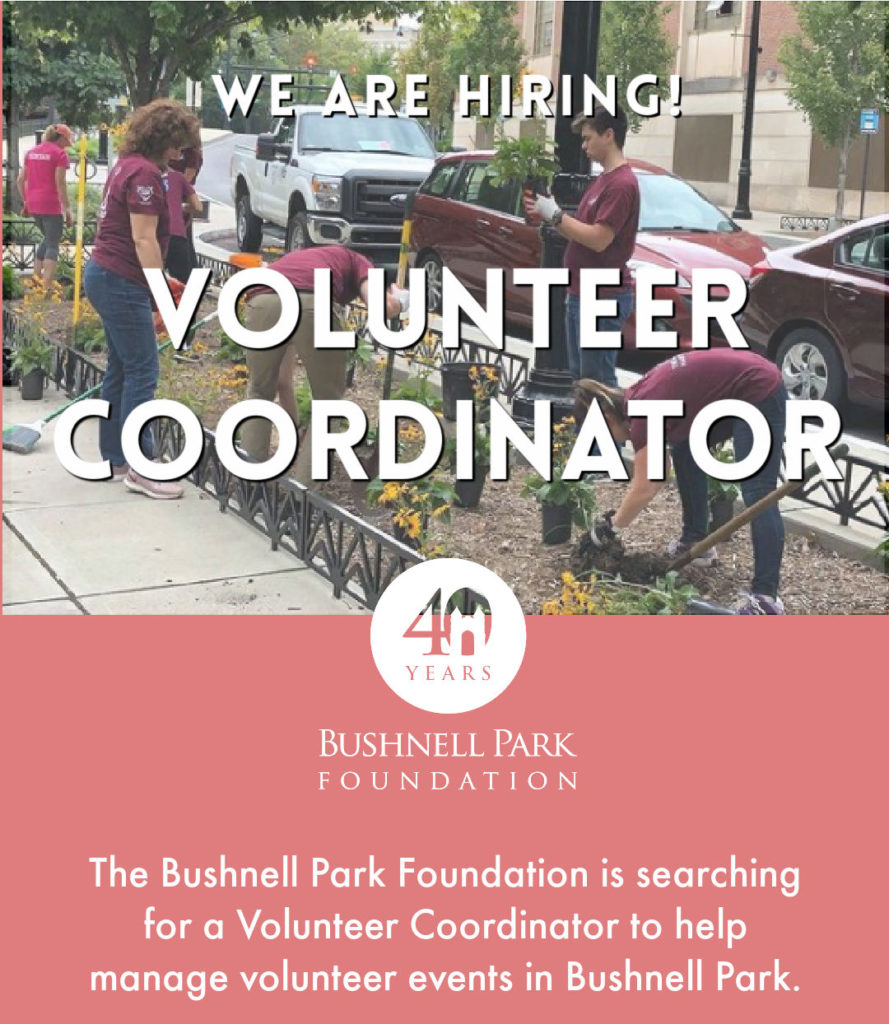 This person will be responsible for allocating responsibilities and retaining effective volunteers for ongoing volunteer programs, as well as various volunteers to support scheduled events, including:
Tour days at the Memorial Arch and Park tours
Park Clean-Up Days
Event Support, such as picnics and corporate events
This is a new, part-time contractor position. Click here for more info and to apply.