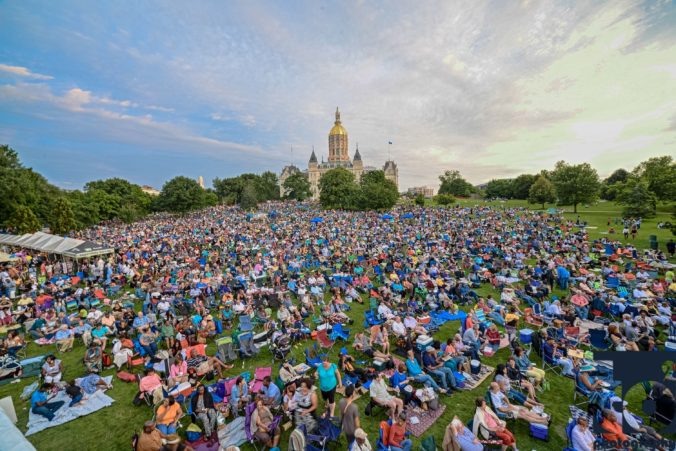 Events
Make time to visit Bushnell Park
Get out and enjoy a picnic in the park, ride the carousel, run a race, or just relax….
Ongoing Events
Bushnell Park Historic Tours
Tours are scheduled the first Saturday of the month, May-October at 10am. Meet at the Carousel. The tour lasts approximately 90 minutes.
Tour of the Soldiers and Sailors Memorial Arch
May-October on Thursday afternoons from 12:00-1:30pm.  Tours lasts 20-30 minutes.
Bushnell Park Lunchtime Tree Tours
There are two tree tours this Fall – September 25 and October 18 at 12pm.  Meet at the Arch.
Bushnell Park Carousel
September-November – Open Saturday-Sunday from 11am-5pm
Rental information for parties and other functions
Phone # – 860-585-5411
Co-Sponsored Event with the Cedar Hill Cemetery Foundation
Sunday, October 6 – 2pm
Keeney Cultural Center, 200 Main Street, Wethersfield
Lost in a Laughing Gas World: Horace Wells in Fact and Fiction
Special Events
Please click on links for more information, as these are not Bushnell Park Foundation events.  All information should be on organizers websites.
Sunday, October 6 – Making Strides Against Breast Cancer – 8am check-in; 10am walk
Saturday, October 12 – Eversource Hartford Marathon
Thursday, October 17 – Light the Night – 5pm
Saturday, October 19 – Greater Hartford Heart Walk – 9am check-in; 10am walk