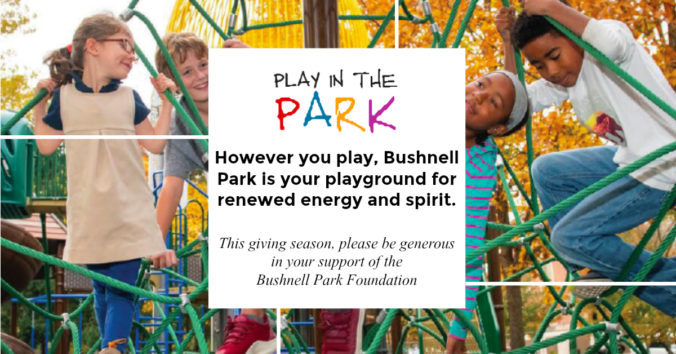 Donate Online

Each year, thousands of people enjoy the park engaging in the following activities:
– Informal games of volleyball, cricket and Frisbee
– Friends and families enjoying picnics, riding the carousel, walking their dogs, and watching movies
– Activities for all ages – yoga, ice skating, road races and more
– Regional and local music and cultural festivals
For more than 35 years, the Bushnell Park Foundation has worked hard to preserve and enhance this historic treasure in the heart of downtown.
We are asking our friends and neighbors to support this important work we do for the park that you use and love so much.
Please make a gift of support to keep the park vibrant and healthy.
THANK YOU!
Privacy Policy: Credit Card and personal information used through this website will not be stored or retained in any manner.