Home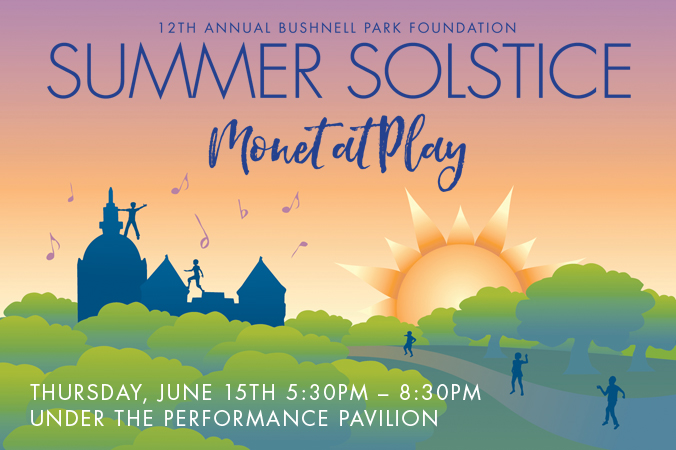 The Bushnell Park Foundation invites you to join us for a fun summer evening in the park with live music, lawn games, delicious hors d'oeuvres, craft beer and wine – all for a good cause!
Join us and hear about the exciting plans for the new playground and take a ride on the Viper, a cool swing that will be part of the playground.
Your support of the 12th Annual Summer Solstice in the Park enables BPF to continue the work of preserving and protecting the park and ensuring that we are successful in making the park a vibrant, attractive and historically beautiful place to enjoy, play and relax.
Playful pastel attire encouraged.
Our Sponsors